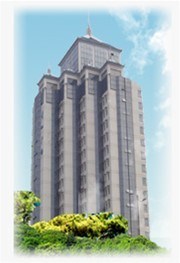 Wuhan L-Kewei Engineering and Technology Co.,Ltd. is a technical engineering company engaged in metallurgical, mechanical and electrical field. Its main business covers provision of strip pickling (plain carbon steel, silicon steel, stainless steel and titanium steel), cold rolling mill, silicon steel annealing, degreasing, finishing (recoiling, tension leveler and shearing) lines, system integration and equipment supply of acid regeneration systems, other special equipments (rotary side trimmer, scrap baller etc.), energy saving and environment protection. It also undertakes technical consultation; process design; design, manufacture, integration, erection and commissioning of mechanical and electrical equipment.
The company follows standardized management system prevailing in modern enterprise with general manager taking overall responsibility and project manager responsible for project management.
The company highlights on strict management and constitution of professional team. The key management and technical persons are those who have organized or experienced the construction of many large sized iron and steel projects, such as in Angang Steel, WISCO, TISCO, Handan Steel, etc. and have rich engineering and production experiences and powerful technical strength in engineering, manufacture, construction and commissioning of technical process, mechanical and electrical equipment as well as environment protection field, they have formed unique advantages of the company in technology and site service and won good reputation and references. It can provide optimized design, good quality products, excellent service for the customers.
We base on our philosophy: taking people as first factor, taking science and technology as preference and taking reputation as most importance; with high quality and good faith, high efficiency and innovation as our working spirit; with advanced and practical technology, high quality and economic products, standardized and careful construction, satisfaction and trust from customers as our service concept. We can provide the customers with high quality, reliable product of high performance cost against our advanced technology, mature experiences and strong engineering and integration capacity, and can undertake EPC contract through our careful and excellent services ranging from design, manufacture, erection and commissioning.
We are willing to provide our professional solutions to help the customer winning good market and benefit!