Cold Rolling Line
It is a reversing cold rolling line where one cold mill is installed for reversing rolling of the strip. For different production requirements from different users, the line can be the design of 4-h reversing mill, 6-h reversing mill, 12-h reversing mill and 20-h reversing mill. The line is characterized by flexible production, lower investment and less occupied area compared with continuous multiple mill stand line, it is applicable especially for the small and medium sized companies which produce different varieties of thin strip products.
The cold rolling line consists of mill itself, uncoiler, coiler, coil loading equipment, roll changing equipment, hydraulic system, equipment and process lubrication system, etc.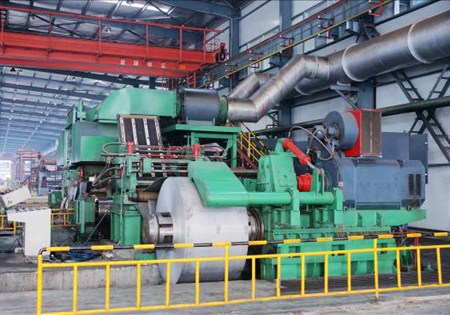 Main characteristics
Highly accurate equipment which requires professional installation, operation and maintenance;
DC drive control system for both the mill and coiler and circulate oil lubrication system;
Fully automatic AGC system and thickness gauge, allowing automatic thickness control of strip;
Hoffmann vacuum absorptive filter used for process lubrication;
Friendly man-machine interfaced electrical and automation instrument control system.
Technical data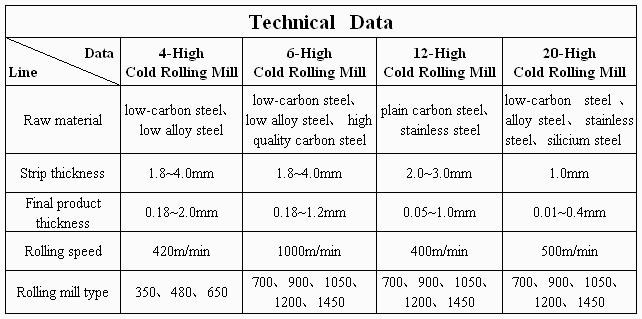 Conventional process flow